Housing
FG dangles tax rebate before solid mineral investors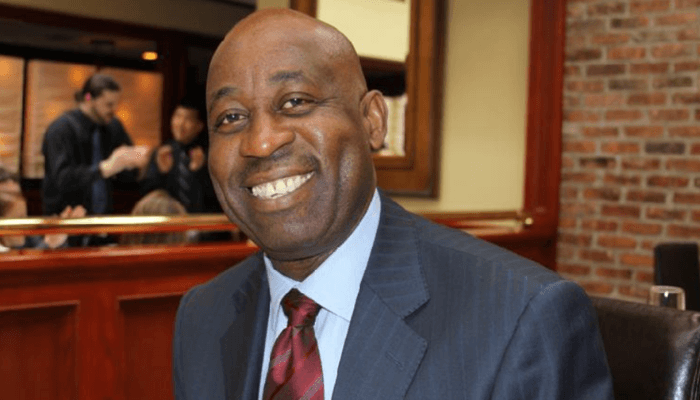 The federal government has promised potential investors into Nigeria's solid mineral sector a number of incentives including: 95 percent capital allowances of qualifying capital expenditure, up to 3-5 years tax holidays, possible capitalisation of expenditure on exploration and survey, among others.
Dele Alake, minister of solid minerals development disclosed this at the sidelines of the ongoing United Nations General Assembly in New York.
According to Alake, Nigeria — despite lagging behind other African countries in mining activities — has mineral deposits valued at over $700 billion with potential to increase.
"It is clear that Nigeria is important to the world and we are ready for investment, collaboration and partnerships in our solid mineral sector," Alake said.
"Our new president, President Bola Ahmed Tinubu has made the solid mineral development sector vital in his administration and we are committed to making it a key contributor to our national GDP.
READ ALSO: Nigeria to Construct Two Superhighways Connecting Major Economic Hubs
"A lot of work has been done in the sector under former administrations and we plan to take it further. Nigeria is prime to becoming a mining destination on the continent and it will happen in our time."
He noted that minerals are a major focus globally and rightly so.
"Nigeria is well positioned to play an important role in our new world. Our Solid mineral sector is valued at over $700 billion and we know there is more to be discovered. Endowed with critical minerals, Nigeria should not and dare I say, cannot be ignored," he said.
"We may not have a strong historic mining history like some of our neighbors such as Ghana, Mali and those in the South such as South Africa, Botswana, etc. but things are about to change."
Alake also assured investors of free transferability of foreign currency through the Central Bank of Nigeria for servicing of foreign loans and remittances of foreign capital.
READ ALSO: New CBN Governor Cardoso Takes Over as Emefiele Resigns
For him, Nigeria occupies a special position in global energy discourse, with a vital role as a key oil exporter during the era of hydrocarbons and became a top 10 exporter of oil.
He noted that as the face of global energy changes, Nigeria once again emerges as a key supplier of gas which we know is an important energy transition fuel today.
Speaking further, Alake disclosed that Lithium hosted pegmatite rocks are available in Nigeria across states such as Nasarawa, Kwara, Oyo, Abuja, Kebbi and much more. Graphite is found in states such as Kaduna.
"Platinum group minerals can be seen in the middle belt such as Benue and other regions. We have nickel in Kaduna and other locations. Zinc which is vital to offshore and onshore wind power generation has been a mainstay in Nigeria and is available in Ebonyi, Nasarawa, Plateau and so many other Nigerian states," he said.
Source: Businessday