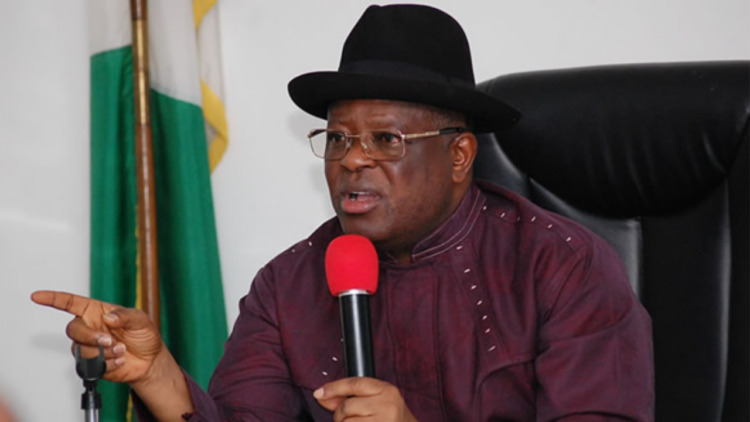 Minister of Works Engineer David Umahi has said any contractor with four projects is no longer qualified to bid for any more advertised projects or be awarded same unless he/she completes the jobs.
He vowed to clampdown on contractors shortchanging the federal government and Nigerians, denying them value for money on road projects.The minister during a meeting with contractors in Abuja said contractors had overtime cheated the country on thickness of asphalt on roads.Umahi also vowed to terminate the contract of any contractor that fails to mobilise to site in 14 days to do permanent work.He added;
READ ALSO: Lagos Govt Shuts Mile 12, Owode Onirin Markets Over Environmental Breaches
"Henceforth, there is no mobilisation for any contractor who has not deployed to site."You contractors cheat us on the thickness of asphalt. The bitumen imported is of bad quality and then you start putting enhancer and modifier. We don't want that again, there is no such thing overseas. Use the type of asphalt used abroad," he said.
He accused some contractors of sabotaging his efforts to prove that concrete roads are bad to justify asphalt."We are not saying don't use asphalt, you can use it if you want to but you must do so on the following conditions. We have moved from asking you to give us bank guarantee to just insurance guarantee. This is just to let you know that I want to succeed. You must make sure that this asphalt last 15 years and concrete design is on 50 years," he said.
Source: Leadership