Housing
NGO Establishes First Halfway Home for Ex-Female Inmates in Lagos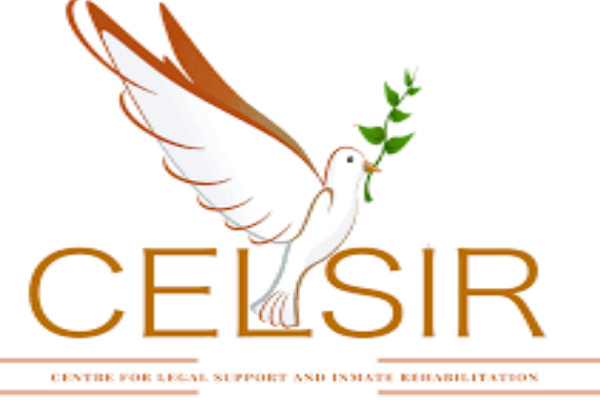 In a bid to support women who have been incarcerated to reintegrate into society, the Centre for Legal Support and Inmate Rehabilitation (CELSIR) on Thursday unveiled a halfway home in Maryland, Lagos.
The event, themed "Bridging the Cycle of Post-Incarceration Relapse: Halfway Home as an Empowering Reintegration Strategy," was attended by dignitaries such as the Executive Director of CELSIR, Joke Aladesanmi; a former Dean of the Faculty of Law, Obafemi Awolowo University, Ile Ife, Prof. Babafemi Odunsi; and Retired Justice Sherifat Solebo of the Lagos State High Court.
In her speech, Aladesanmi expressed her gratitude to A New Way of Life, an international NGO, for its support in making the halfway home a reality. She described the home as a place where women who are just coming out of the correctional centers can stay and get empowered.
READ ALSO: Passport home delivery begins February 2024 — Interior minister
"What appeared as an improbable endeavour is now a tangible reality. With the support of A New Way of Life. We gather here today to witness the launch of the first halfway home for formerly incarcerated women, a place where women who are just coming out of the correctional centres can stay and get empowered."
Odunsi urged society to join CELSIR in helping the women from suffering in freedom after suffering in prison. He also called for a change in social orientation to create an environment where these women can feel good and free going back to society.
"Society should create an environment that they will feel good and free going back to. Hence, we need to change our social orientation."
Justice Solebo advised CELSIR to set up a probation board to screen the women who get into the house. She also suggested that the NGO work with probation officers to ensure that the women who are released into society are genuinely changing or have reformed.
"However, to do this, get a probation board, let the Correctional Service check for those who are changing or should be set up before releasing them into society; check their behaviour, how much they have changed or reformed. Work with the probation officers."
READ ALSO: Lagos Building Collapse Leaves Thousands Homeless
The launch of the halfway home is a significant development in the fight to help women who have been incarcerated reintegrate into society. It is a testament to the commitment of CELSIR and its partners to providing support and opportunities to these women.
Source: Punch Newspaper