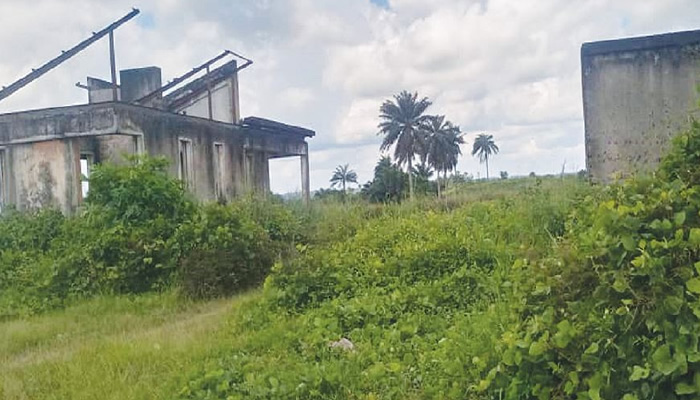 The dream of Akwa Ibom State becoming the hub of technological innovations, as envisioned in the Ibom Science Park project, has been dashed as the project remains a still dream 24 years after its conception.
A correspondent who visited the project site, located along Uyo Village Road in Itu Local Government Area of the state, reports that weeds have overtaken the premises, while the uncompleted physical structures are in their various stages of delapidation due to severe weather conditions.
This comes as fresh concerns have emerged from a cross section of the people of the state over the abandonment of the multi-billion naira project.
The project was initiated by former Governor Victor Attah to create an enabling environment for start-ups, small and medium scale enterprises (SMSEs), and to be the harbinger of industrial revolution in the state.
However, the project was not completed before Governor Attah exited office in 2007, after a whopping sum of N5.3 billion was reportedly paid to the contractor.
Governor Attah's immediate successor, Godswill Akpabio, now Senate President, did not see the need to revisit the project and therefore abandoned it after he inherited it.
READ ALSO: NGO Establishes First Halfway Home for Ex-Female Inmates in Lagos
Akpabio's reasons for abandoning the project were two-pronged: firstly, that the location of the project was prone to manipulation by gully erosion; and secondly, that the project was susceptible to investigation by the Economic and Financial Crimes Commission (EFCC), after payment of N5.3 billion out of a total contract sum of N6 billion had allegedly been paid to the contractor, while the work on ground was not up to N400 million.
The abandonment of the Ibom Science Park project has been a major setback for Akwa Ibom State's development aspirations. The project had the potential to transform the state into a hub of technological innovation and industrial growth. However, due to the lack of political will and commitment from successive administrations, the project has remained a pipe dream.
The people of Akwa Ibom State are calling on the current administration to revisit the Ibom Science Park project and complete it for the benefit of the state. The project has the potential to create jobs, boost economic growth, and improve the quality of life for all Akwa Ibomites.
Source: Punch Newspaper