Housing
NEMA Distributes Relief Materials to 8,757 Flood Victims in Kaduna
NEMA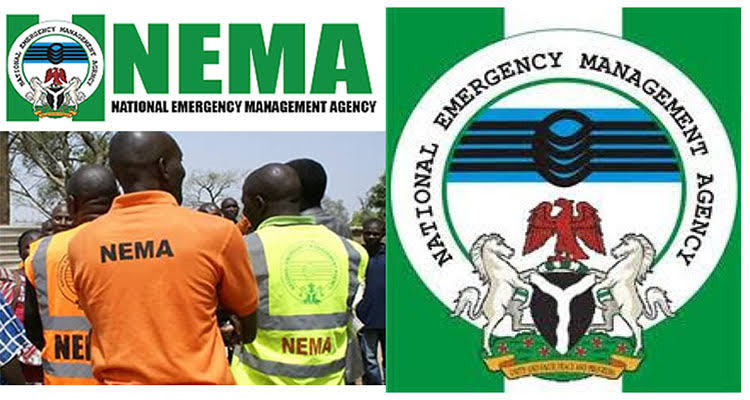 The National Emergency Management Agency (NEMA) has commenced the distribution of relief materials to 8,757 households affected by the 2022 flood disaster in Kaduna State.
The Director-General of NEMA, Mr. Mustapha Ahmed, said the gesture was under the Special National Economic and Livelihood Emergency Intervention (SNELEI).Ahmed, who was represented by the state team supervisor of SNELEI, Ms. Ngozi Echeazu, said the distribution was aimed at bringing succour to the affected households in the state.The items distributed include food and non-food items, such as rice, beans, sorghum, blankets, mats, mosquito nets, detergents, sewing machines, grinding machines, water pumps for dry-season farmers, sprayers, fertilisers, herbicides and seedlings.
READ ALSO: Flood Destroys 150 Houses in Jos, Plateau State
The DG explained that the agricultural inputs were given to take farmers back to the farms, stimulate crop production, and safeguard national food security in the middle of economic downturn.
He added that the livelihood support was to help artisans improve their businesses and grow the economy.He called on the beneficiaries to avoid selling the items and destroy the good intentions of the Federal Government.
The Deputy Governor of the state, Dr. Hadiza Balarabe, commended the Federal Government for the gesture. She said the items would assist the beneficiaries in rebuilding their lives.The beneficiaries expressed their gratitude to the Federal Government for the relief materials.
READ ALSO: Libya Floods Displace 43,000 People, Raise Fears of Disease Outbreaks
They said the items would help them to meet their basic needs and start rebuilding their lives.
Source: Punchng