Housing
Housing Crisis in Nigeria: Only the Well-to-Do Can Afford to Rent an Apartment in the Metropolis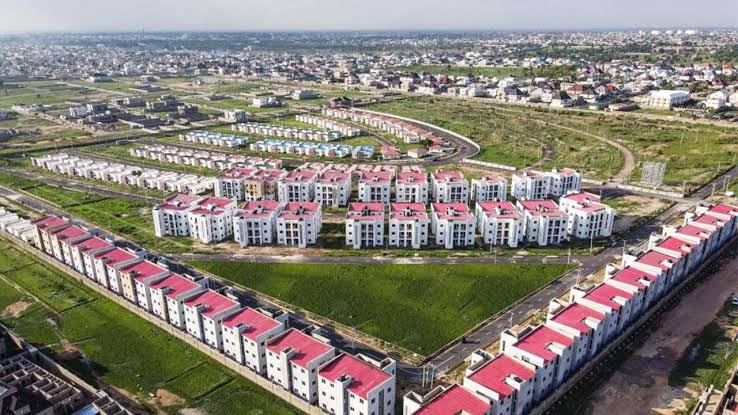 In Nigeria, only the well-to-do can afford to rent an apartment in the metropolis. The cost of housing has become so high that it is out of reach for many people, especially low-income earners.
Judith Nmakwe, a civil servant, said that the cost of accommodation in Abuja has become alarming. She said that a beginner or someone who is trying to start life cannot afford to settle down in Abuja. A room apartment at the boys' quarters is what most people can afford here.
Other residents of Abuja have similar views. Ade Adebayo said that Abuja is not meant for everyone to settle in. He said that it is the capital of Nigeria and it is not a dwelling place for everyone. However, he said that not all houses are expensive and it depends on the area you choose to live in. Many people settle on the outskirts where rent is quite reasonable.
The housing crisis is not limited to Abuja. In Ibadan, the Oyo State capital, Bidemi Babatope narrated her ordeal in the hands of her landlord. She had earlier paid for two years' house rent, but after a year of occupancy, the landlord demanded that she pay more because other landlords had increased their rent. Babatope declined such demand and referred the landlord to his tenancy agreement, which they both signed.
READ ALSO: Ground Rent: Abuja 'Boys' Make Brisk Business 'Doing Runs' For Civil Servants, Bizme
The landlord refused to acknowledge his agreement and gave Babatope a seven-day quit notice to vacate the room. He said that someone had paid for her room and that she should move out in two days' time.
Babatope was unable to find a new place to live and the landlord removed the roof of her room. Unfortunately, rain fell that day and most of her properties were destroyed.
Building experts see housing as an economic product over which an average investor wants profits. This is why the Lagos State government passed a tenancy law a few years ago. The law was targeted at making life comfortable for its citizenry and safeguarding the low income earners in the state.
The law made it unlawful for a landlord or his agent to demand or receive rent in excess of six months from a sitting tenant. It is also illegal for any landlord to receive more than a year rent from a new tenant. Similarly, it is also unlawful for a tenant to offer to pay more than a year's rent.
READ ALSO: Growing Security Concerns in Abuja Worry Residents as Independence Day Nears
However, most landlords, stakeholders and property developers argue that such laws would never achieve their purpose because the Nigerian society has failed to provide sufficient housing facilities for the people. They argue that the problem of insufficient accommodation should be tackled first before promulgating such laws.
The housing situation in Nigeria is a complex one and there is no easy solution. However, it is clear that the government and other stakeholders need to work together to address the problem and make housing more affordable for everyone.
"The rate of accommodation in this city has assumed an alarming dimension; you cannot see a beginner, I mean someone who is trying to start life, settle down in Abuja. A room apartment at the boys' quarters is what most people can afford here."