News
MOFI to grow assets under management to N100 Trillion – CEO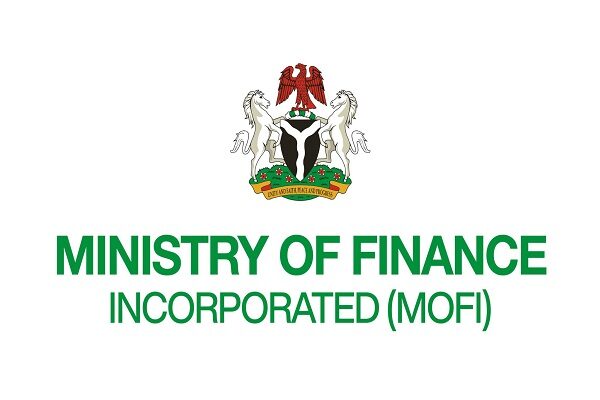 The Nigerian Government, through the Ministry of Finance Incorporated (MOFI), has partnered with the Nigerian Exchange Limited (NGX) to grow its assets under management (AUM) from N18 trillion to N100 trillion within the next 10 years.
The partnership, which was announced by MOFI CEO Dr. Armstrong Takang during the Closing Gong Ceremony at the NGX trading floor in Lagos, is aimed at developing a roadmap to bring some of the entities under MOFI's management to the capital market for trading.
Takang said that MOFI and the NGX leadership team would work together to establish a timeline and modalities to achieve the laid down objective in the interest of both parties and the broader economy.
He noted that the partnership would also help to deepen and develop new products in the capital market, such as digital assets and real estate portfolios.
"We see a major role that the capital market, driven by the NGX plays in economic growth," Takang said. "MOFI, being an integral part of the Federal Government, in terms of managing its investments and assets, needs to contribute towards economic growth.
We need to forge relationships with any entity or stakeholder that will help us deliver on that mandate, and that is why we are here."
Takang added that the government has an interest in a lot of entities, which is why MOFI had to do a re-assessment of some of the corporate assets. This, he said, had brought the net asset value of some of the assets to N18 trillion.
"The target given to the organization as a team is to grow the AUM from N18 trillion to N100 trillion within the next 10 years," he said. "We believe that by the time we go through a proper enumeration process of these different asset classes, do the valuation, profile them and work with transactional advisers, we will get closer to our target."
Temi Popoola, CEO of the NGX, lauded MOFI for its strategic engagement and its continuous support and commitment to the market.
He said that the partnership would help to deepen and develop new products in the capital market, and would also provide a platform for the government to raise capital for its various projects.
"Many of these companies also need capital, hence, the capital market is the right place for them to meet some of those capital needs," Popoola said.
"The MOFI's partnership will also help the capital market to deepen and develop new products, through their base, such as the digital assets, real estate portfolio and several others assets."
The partnership between MOFI and the NGX is a significant development for the Nigerian capital market. It is a sign of the government's commitment to deepening the market and attracting foreign investment. The partnership is also expected to boost economic growth and create jobs.
READ ALSO: Who are partners of AIHS 2023?